The Faculty of Psychology represents Diponegoro University as a volunteer team at the National Special Olympics Week (PESONAS).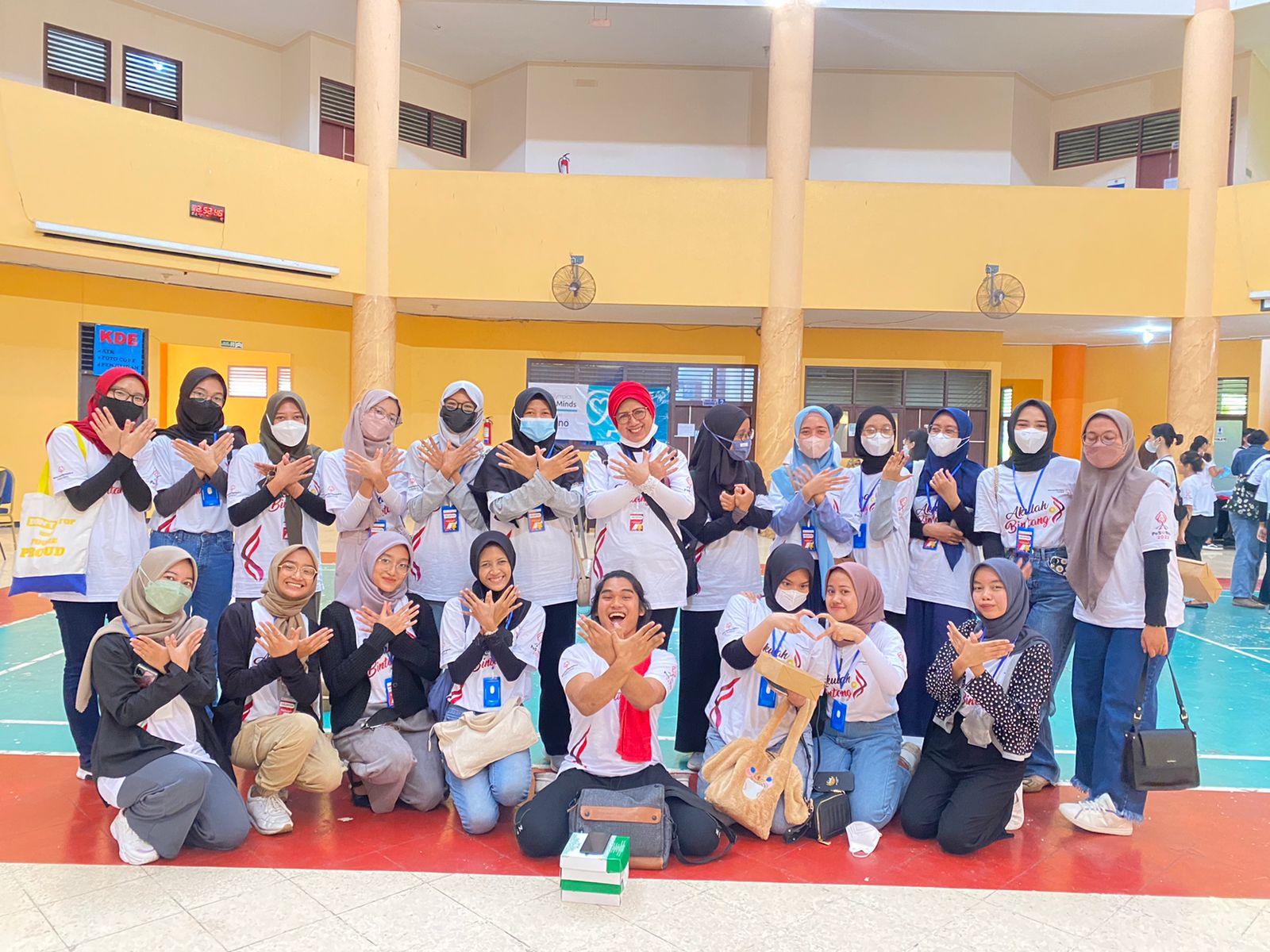 PESONAS 2022 is a coaching event for athletes with intellectual disabilities (tuna grahita). This event is also a selection for athletes to be able to represent Indonesia at the Summer Olympic World Games (SOWG) in Berlin-Germany 2023.
This year, Indonesia was appointed as the organizer of the 2022 National Olympic Week Special Olympics (PESONAS 2022), with the City of Semarang appointed as the organizer.
PESONAS 2022 will be held on 3-8 July 2022. PESONAS 2022 involves around 1500 to 2000 athletes. Twelve sports will compete: bocce, handball, swimming, basketball, futsal, badminton, volleyball, table tennis, rhythmic gymnastics, soccer, athletics, and dance sports. PESONAS 2022 in Semarang, located at Tri Lomba Juang GOR, Jatidiri Sports Hall, Holy Stadium, Ronggowarsito Museum, Semarang State Special School, etc.
Through the power of sport, people with intellectual disabilities discover new strengths, abilities, skills, and success.
Strong Minds – Healthy Athlete
UNDIP Psychology was appointed as one of the implementers of the healthy athlete screening, with the principle of strong minds, and it will be held on 3-5 July 2022 at the BPSDM Srondol Building Semarang. This screening includes six stations to equip athletes to be mentally healthy, ready to compete, and stay happy.
Screening for healthy athletes from UNDIP Psychology involved lecturers, including Dr. Hastaning Sakti, M.Kes, Psychologist, Dr. Dinie Ratri Desiningrum, S.Psi, M.Si, Dr. Ika Febrian Kristiana, S.Psi, M.Psi, Psychologist, Costrie Ganes Wijayanti, S.Psi, M.Si.Med, Ph.D. As well as 22 students who became volunteers, on duty from morning to evening. These healthy athlete volunteers were also recruited from USM and UNIKA.
Hopefully, UNDIP Psychology can continue contributing to society, getting blessings, and making Indonesia proud.
UNDIP Psychology, Be Better!
UNDIP, Jaya!
Faculty of Psychology
Diponegoro University