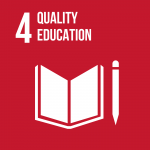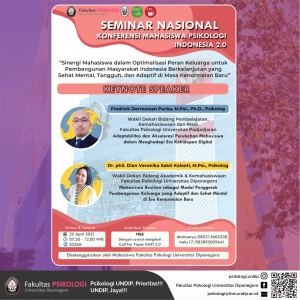 Hello, future scientists of Indonesia!
Prepare yourself to take part in the second volume of the Indonesian Psychology Student Conference!
The Indonesian Psychology Student Conference 2.0 will be online from 24 to 25 April 2021. This conference will involve all psychology students throughout Indonesia. The theme for this conference is "Student Synergy in Optimizing the Role of the Family for the Development of a Sustainable Indonesian Society that is Mentally Healthy, Resilient, and Adaptive in the New Normalization Period."
We are waiting for the best research from future scientists in Indonesia!
@conferencepsiundip
This activity supports the implementation of Sustainable Development Goals (SDGs) no. 3 and 4, "GOOD HEALTH AND WELL BEING and QUALITY EDUCATION", for good health, welfare, and quality education.